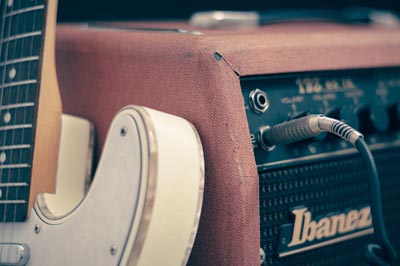 As a mobile guitar teacher in the Chorley and Bolton area, I provide private guitar lessons and bass guitar lessons in the comfort of your own home.
I will teach you the songs that you want to learn. Learn metal, rock, grunge, punk, blues, jazz, indie, emo, screamo, hardcore, alternative, pop, ska, reggae, rock n roll, psychobilly, goth, country and western, classical... You name it. If it's done on a guitar, I can teach it to you.
I teach students from the ages of 10 years old and above with the option of weekly or fortnightly lessons.
Guitar or bass guitar lessons cost £24 per hour
Students will need to have their own guitar, be it acoustic, electric or bass guitar. Internet access will also be necessary should you wish to learn specific songs that you do not own on CD
Whether you're a beginner looking to start learning the guitar or bass from scratch or if you're already experienced but looking to improve your technique, I can help you reach your goals. Many of my students have gone on to form and play in their own bands.
I can provide guitar lessons in the Chorley, Adlington, Astley Village, Heath Charnock, Horwich, Rivington and Standish areas, as well as Bolton, Wigan and Leigh.
For more information on lessons and to book a guitar/bass lesson, please phone Rob on 07946 324 803 or send me an email.